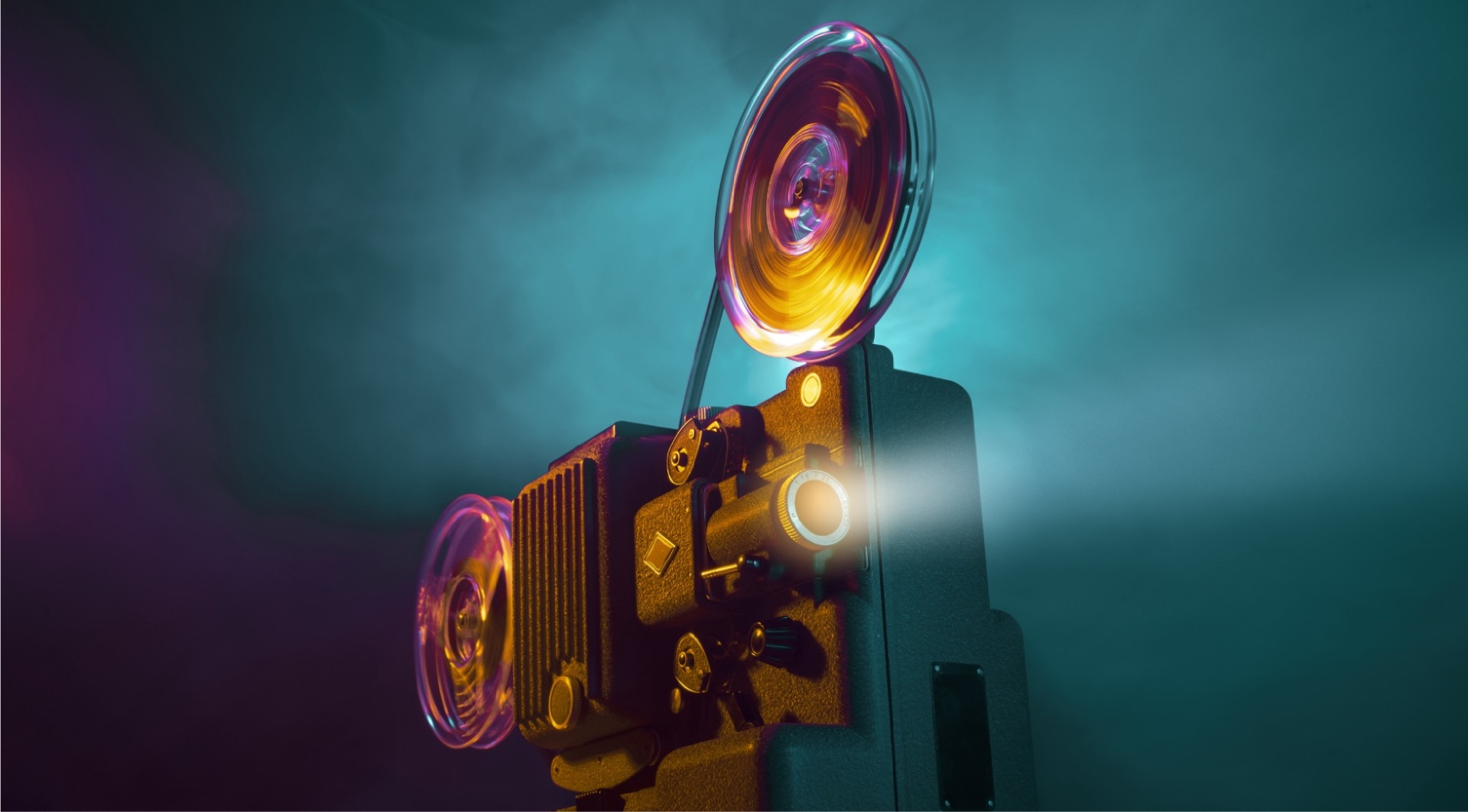 WE GET
MOVIES
EXPECT MORE FROM
YOUR FILM BUYER
Clark Film Buying serves our clients by getting the movies and content they need to run successful theaters by being an experienced, invested and strategic theater partner. Our comprehensive booking process, underlined by the latest technology, saves time and resources so that our operators can focus on other aspects of the business.
Client Engagement
Clark Film Buying puts ours clients first. Their success is our success. From single screen cinemas to multi-screen complexes, the theaters we work with are invested in providing new and exciting experiences that make audiences feel more engaged and entertained.
Benefit from Scale
Since opening our doors in 1994, our buying circuit of independent exhibitors has grown to become the largest and most diverse, from size of operations to the makeup of the communities they serve. This diversity allows us to understand what theaters need in order to run a profitable business.

Booking Movies Made Easy
Clark Film Buying has invested in creating a proprietary booking system that utilizes a robust film database to offer our clients all the data, assets and resources they need to program and market their theaters effectively. Access anywhere, at anytime, and quickly get to the information that matters.
Booking Matrix
Preview and manage your bookings across all weeks and screens. Access film rental terms, flash gross history, and booking related policies.
Film Database
Find ratings, run times, early show dates and ticket on sale dates, studio approved marketing and promotional assets and more on every booking. View the latest trailers and preview assets to post on your social media before you download them.

Schedule a consultation to gain access to the leading online booking tool for theaters.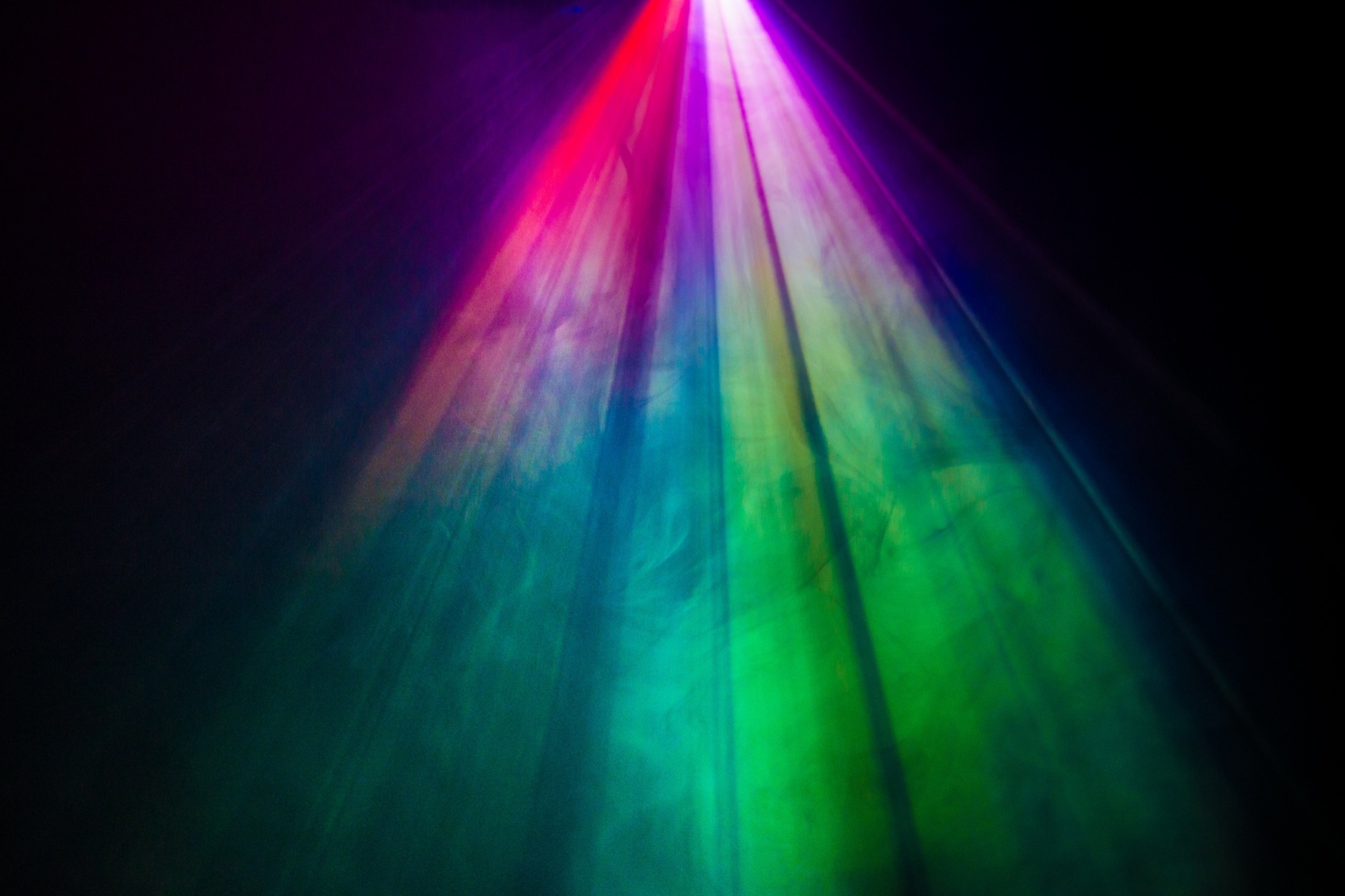 "Ken and Codi are two of the best professionals we have had in our corporate careers. When we decided to open this business we did not have a lot of experience and not a lot of guidance. They both were a wealth of knowledge and knew how to help us scale very quickly. They offer expert advice and use data to help drive our decisions from when we opened to now. They are true partners in the industry and knows so much about trends and how to increase revenue. We would not be where we are today and made it through COVID without them. "
Get the Best Content
Reach your audience with the right entertainment options. Book big-budget films from the major studios, discover art house style flicks or engage new audiences with an old classic. At Clark Film Buying you get a dedicated film buyer and a customized booking strategy that fits your needs.


Chose Blockbusters from the Major Distributors
We have built strong relationships with all the major studios giving us access to the hits on their slates and in their libraries including: Disney, Universal, Warner Brothers, Sony, Paramount and more.
Alternative Content
Get connected with alternative and emerging content from Joe Hand Promotions, Iconic Events, and Adventure Entertainment to consistently fill your seats.
Learn more about our booking strategies and find one that fits you.
"Unhappy with our previous film buyer, we started with Clark Film Buying in 1997. Since then, we have grown from 6 to 62 screens. Clark Film Buying has been a key partner in our success."
Personal Client Support and Insight
Clark Film Buying recognizes that every theater faces unique challenges and we partner with our clients to understand their particular market and needs. We take that insight and combine it with our knowledge of the greater film industry and the experiences of other operators in our circuit to find the right solutions.
Empower Decision Making
Clark Film Buying believes in and respects the autonomy of our clients to make the most informed decisions for their theaters. All final booking decisions rest with the client.
Responsive to issues
As a theater partner you can rely on Clark Film Buying to be responsive and available anytime to handle issues as they come up. We have a full staff of bookers who work closely together to address your needs.
Let us discuss how we can support your theater.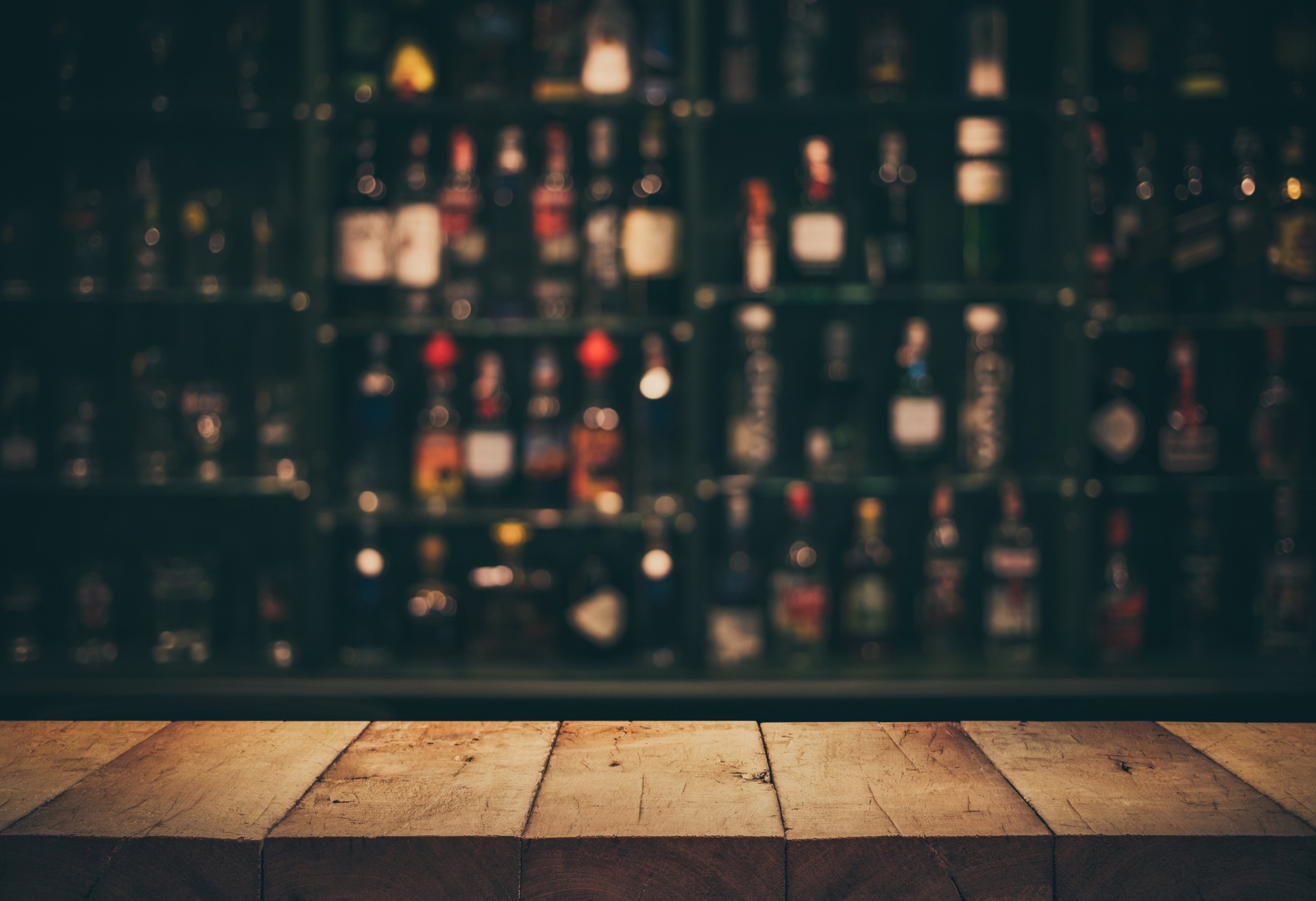 "For nearly 20 years, Clark Film Buying has been a great partner for our company. Their relationship with the many studios is a remarkable asset. We are glad to have them on our team. "
Competitive Monthly Fees
Clark Film Buying works with our clients to tailor a flat monthly fee
that fits the budgets of all types of theaters. Additional services may require additional fees.
We do not require long term contracts. If our system is not working for our client they can c
ancel anytime.
Design Services
We have a very talented graphic designer on staff to assist with any custom promotions, logo updates and online advertising.
Site Evaluations
Need some fresh eyes on your location? Clark Film Buying would love to come and inspect your theater. We can evaluate and create a strategic plan to tackle inefficiencies or to highlight engaging experiences.
Find out more about our services and fees and how we can fit into your budget.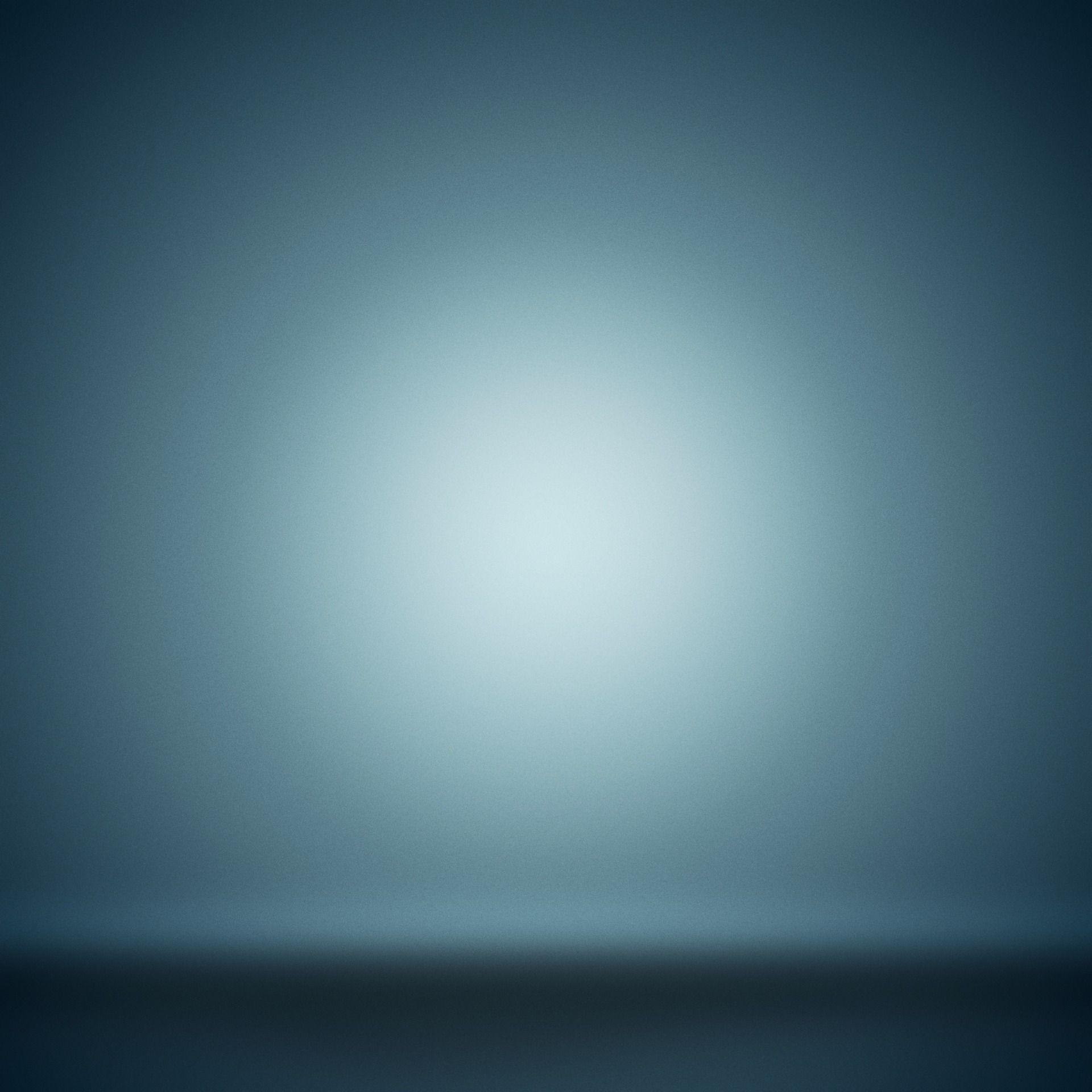 "We switched to Clark Film Buying after using another booker who did everything the old school way. They had no website or resources to help us make payments to studios. CFB has a modern web platform that shows all our past, current, and upcoming bookings along with our grosses. They list all the studios' contact info so we can easily make payments. I also love that we can download high quality posters and other promotional materials right from our account. I highly recommend CFB for your booking needs!"
If you have recently acquired ownership or operations of a movie theater or venue, getting movies is your main priority. The first step is to find a film buyer to book the movies for you. Although you can certainly book movies directly with the film companies, many theater operators find that the time, logistics and effort can be daunting.
Clark Film Buying uses the traditional Film Buyer title but all the others still describe aspects of what we do and can be used as well.
Film buyers represent their clients in negotiations with film companies. They do so by negotiating what films will be played in which theaters, the duration of exhibition and on what terms the film rental will be billed at. We accomplish this by being informed about all upcoming movies and establishing solid relationships and reputations with film companies.
Clark Film Buying is a responsive, invested, modern film buying circuit made up of a diverse selection of independent theater exhibitors, that combines a vast knowledge of the industry with technology to unburden theater operators and help them succeed.
Clark Film Buying offers theater operators a responsive, robust and accessible booking process that utilizes custom tools, marketing guidance, and strategic operations advice. We're invested in your success and want to be an aggressive ally and advisor.
Clark Film Buying has been helping theaters manage their movie line ups for several decades. We've done that by staying on top of trends, modern solutions, and insider knowledge from within the film industry. As an exhibitor you need the confidence that you are getting the right product at the right time, consistently so that you are free to focus on other core areas of your business.
For the most part, no. Although there are some exceptions, Film Buyers are not usually involved in other aspects of theater management, such as: payroll, advertising, marketing, food and beverage service, cleaning, security services, maintenance or banking.
Clark Film Buying understands though that the film buyer role is changing and we are here to help you gain connections, enhance operations and book, schedule, and market the movies in your theater. While we don't work in any other aspects of theater management we are able to utilize our circuit to find the solutions you need in all areas of the theater business.
Clark Film Buying books any First Run, Intermediate, Sub Run, Independent, Art and Documentary movies that are available in Theatrical Distribution that the client needs. Clark Film Buying has also expanded our knowledge and network to include booking alternative content and event cinema that can bolster a venue's programing.
Clark Film Buying works with a diverse circuit consisting of indoor, drive in, arthouse, amusement, dine-in and preferred large format locations. Requirements for a venue from our distributors are that the location is permanent and that no part of the facility is mobile.
Clark Film Buying makes weekly phone calls and sends emails updating our clients on all aspects of the booking process. We are available anytime, even after hours. We also provide a weekly worksheet that the client can use to view upcoming bookings and make adjustments as needed.
At Clark Film Buying, we create a relationship with our clients. We work in an environment in which communication is valued highly and the client holds the final decision on film bookings. Clark Film Buying's role is to gather as much information for the client as possible so that the client is comfortable with all booking decisions. Many clients come to us feeling that their opinions do not matter and are looking to gain more control over the content in their theaters. Clark Film Buying reestablishes that sense of control for them. We also utilize the latest, intuitive, custom tools to streamline and enhance your service so you can concentrate on creating experiences for your audience.
Film Rental is paid directly to the distributor of the content either by way of check, ACH or wire transfer. Distributors do not accept credit card payments. Clark Film Buying does not pay film rental to the distributors on behalf of our clients.
Clients enjoys more autonomy and authority in their accounting. Any issues that arise from non-payment of film rental are the client's responsibility. Our clients appreciate this and desire to have more control over their finances.This practice also expedites the booking process.
A Box Office Report is a report on the ticket sales for a booking. It is limited to a 7 day play week and must account for total number of tickets sold each day at each price point. Any applicable taxes are also accounted for. Film Rental is then calculated from the net gross revenue, indicated on the report. For an added fee Clark Film Buying will calculate and submit Box Office Reports on behalf of their clients.

Clark Film Buying clients can log into their own custom built theater portal and access scores of information including: booking sheets, invoicing, film company payment information, film company scales and sales policies, news and upcoming events and a comprehensive movie database with all the digital marketing assets approved by the distributors. As a Clark Film Buying Client you will be able to view the same booking sheet as your buyer while discussing upcoming titles. This is just one more aspect of the service Clark Film Buying is cultivating that enhances our client's experiences. Our booking tool is also responsive and mobile-friendly. You will no longer have to wait to get to the office to check bookings as it allows you to access the site anywhere and at anytime.
Clark Film Buying has invested in our own proprietary tools that have the same features and advantages of the accounting software such as Hollywood Software, Exhibitor Management System and others without having to pass on to our partners the huge licensing fees that other buyers pay to utilize those systems.
We are fully automated and integrated with Comscore, Swift, and Deluxe
There are a number of ways a theater owner or manager can hire a film buyer:
A Film Buyer can be an employee of the company that owns or operates movie theaters. They are usually salaried and do not take on clients other than the theater or chain of theaters that they work for.



A Film Buyer can be an independent contractor and be hired by the theater owner or manager directly. As an independent contractor, a film buyer can charge either a flat monthly fee, a flat fee for each booking or screen or a percent of the box office revenue.



-Clark Film Buying works on a flat fee monthly fee model. We have a simple month to month contract. Additional services may require additional fees.
There are many considerations that Clark Film Buying takes into account when determining a new client's fee from number of screens, locations, type of booking strategy etc. Please contact Clark Film Buying to discuss potential fees and services.
Clark Film Buying is always eager to help distributors find venues for their films. We are also in the process of creating a bold industry program for independent filmmakers to get their projects into venues. Please contact Clark Film Buying to schedule a consultation on our distribution services.
Clark Film Buying offers detailed guides and step by step instructions for ordering posters, one sheets, standees, banners, bus shelters, and promotional give away items.
One sheets are premium movie posters with 27 x 41 dimensions that were standardized at the turn of the 20th century and have been used ever since in lighted poster cases adorning the exterior and interior lobby's of movie theaters. Currently Posters in the One Sheet size are 27 x 40. Distributors create and send out One Sheets to accompany a booking of their film or event. One sheets procured by theaters cannot be duplicated or sold.
For many years movie theaters were delivered reels of 35mm film in canisters that were then placed on platters and shown through the project. Then starting in 2012, 35mm was no longer being produced and the pivot to digital projection began. Now content is delivered on encrypted hard drives called DCPs or Digital Cinema Packages. Content on DCPs can only be unlocked with DCI (Digital Cinema Initiative) approved equipment. Currently there is momentum to convert the DCP system to a satellite or internet based download system via networks such as DCDC (Digital Cinema Distribution Coalition), Meta Media, e Cinema, Direct TV, or Proludio.
All content shown in a theater regardless of admission charges or how the content is acquired, will need to be licensed from the distributor or rights holder of that content. The distributor will take action against a venue for showing unlicensed content.
A Film Buyer will help facilitate the licensing process. Clark Film Buying is only willing to work with venues that properly license all of their content.
The first step in the process is to reach out to a Film Buyer and secure booking services. Then, a venue will need to submit signed and notarized paperwork from the distributors, granting the venue license to show the films as well as establishing the rules and regulations and polices around the exhibition of content.
Access to certain content will be established based on a number of factors including grossing history, ticket prices, location and print counts.
There are a number of rules and regulations regarding minimum playtime, holdover figures, and showtime policies. A consultation with Clark Film Buying will help navigate the requirements.
Costs for film rental are dependent on a number of variables including state the venue is located in, when the content was played, and the terms negotiated for the licensing of the content. There is not one set amount per film, per showing. Film Rental terms are normally set as a percentage of box office ticket sales vs a minimum guaranteed amount. Please contact Clark FIlm Buying and set up a consultation for more information.
Clark FIlm Buying cannot secure licensing on behalf of venues that are not in a physical location with distributor approved equipment that is permanently affixed to the structure. A ticket system for admission is also a requirement.
Clark Film Buying was founded more than thirty years ago by Verl Clark and over the years has grown to serve one of the largest and most diverse networks of exhibitors in the United States. In the early years, CFB became known for its deep industry knowledge and industry relationships as well as its dedication and loyalty to its clients.
CFB has always been a family-oriented business and this became especially true as Codi Kruse (Verl's daughter) began to take on growing responsibility over the past 10 years. Codi (and now husband Ken's) commitment to innovation and technology has had an enormous impact on the business and has lead to industry-leading cloud-based tools that enable CFB clients to more easily manage all their bookings, market their programming, and drive theatre profitability. Today, CFB prides itself on providing wonderful client support coupled with better technology to make film buying easier for it's clients.
In 2022, Codi and Ken became full owners of CFB. Verl Clark remains close and excited for the next generation of family members to run Clark Film Buying.
Clark Film Buying is located in beautiful Bozeman, Montana. While Verl initially grew the service in the mountain west Codi and Ken have added theaters across the United States.

Get Started
Please fill out the form below for questions about operating a movie theater, booking movies for your theater or distributing your movie to theaters. We will email you to schedule an appointment for a phone consultation regarding your request.